Today, we are sharing a case of a small two bedroom apartment with a building area of 64 square meters, which was originally an old house. After being bought by the owner, we have carried out the renovation design. The final results are very enviable, especially the leisure balcony like this sunshine room, which has antiseptic wood, leisure tables and chairs, and green plants.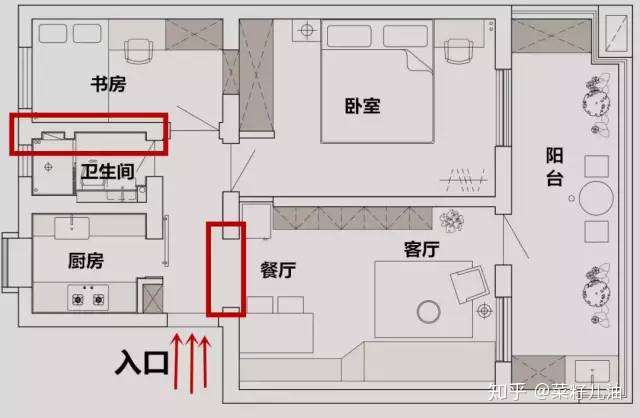 Square meter layout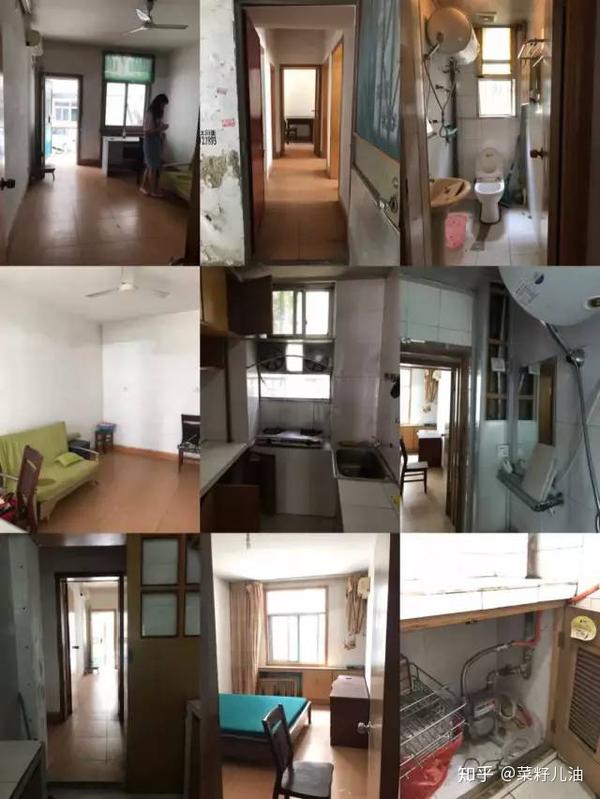 What the old house looked like before it was renovated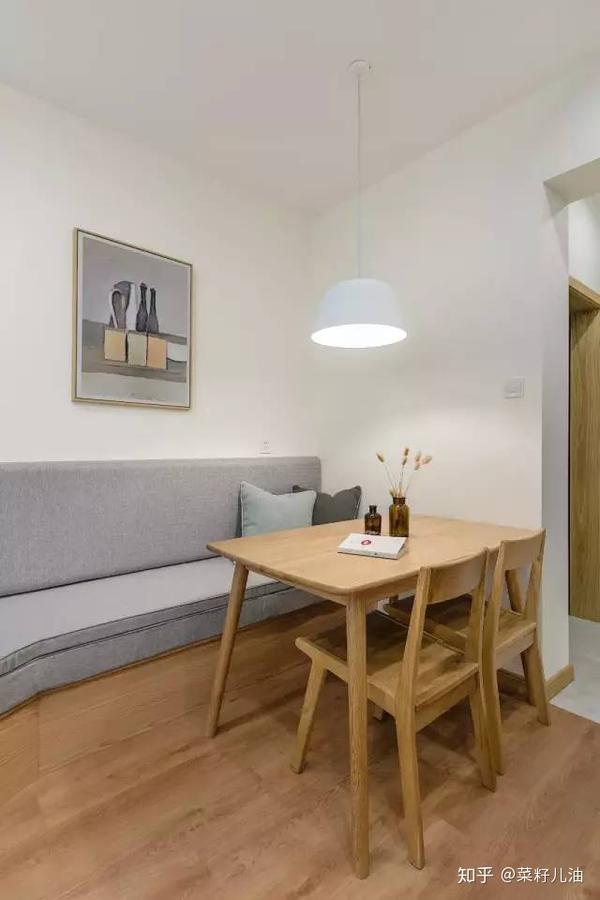 The dining room is located in the side space of the entrance door, which is connected with the living room. The card seat design is matched with the table and chair with log wind, and the light gray comfortable cushion and backrest are easy and comfortable as a whole.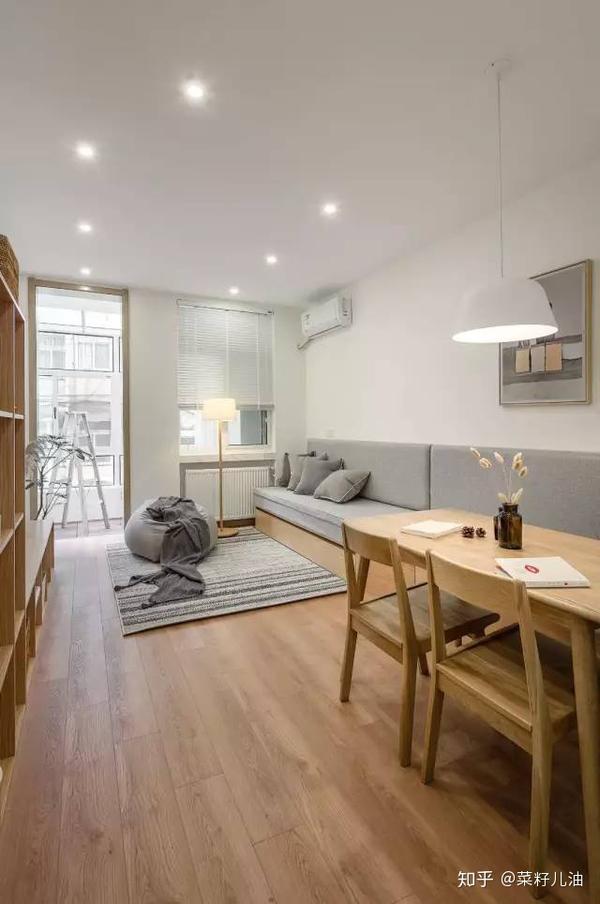 ​
The card seat also extends to the living room and is used as the sofa in the living room. Sitting room ground puts lazy sofa and carpet, abandon tea table to appear more concise and capacious.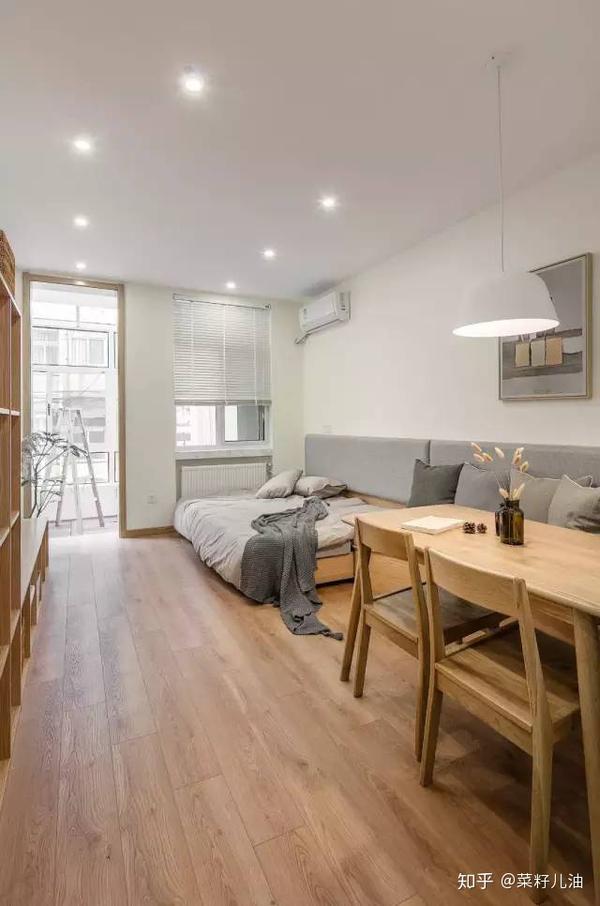 In addition, the card seat in the living room can also be transformed into a bed, allowing the family to have an extra spare bedroom. The ceiling above is decorated with multiple downlights to replace the main lights, making people feel more concise.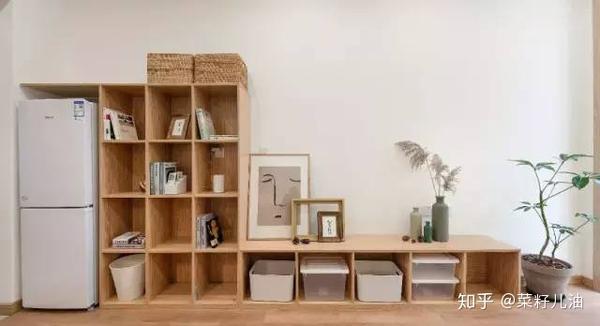 The wall on the other side of the dining room is fully utilized for storage. The refrigerator is also embedded in the cabinet. Books and decorative paintings are placed inside the open cabinet, and hanging pictures and green plants are more beautiful in the TV area.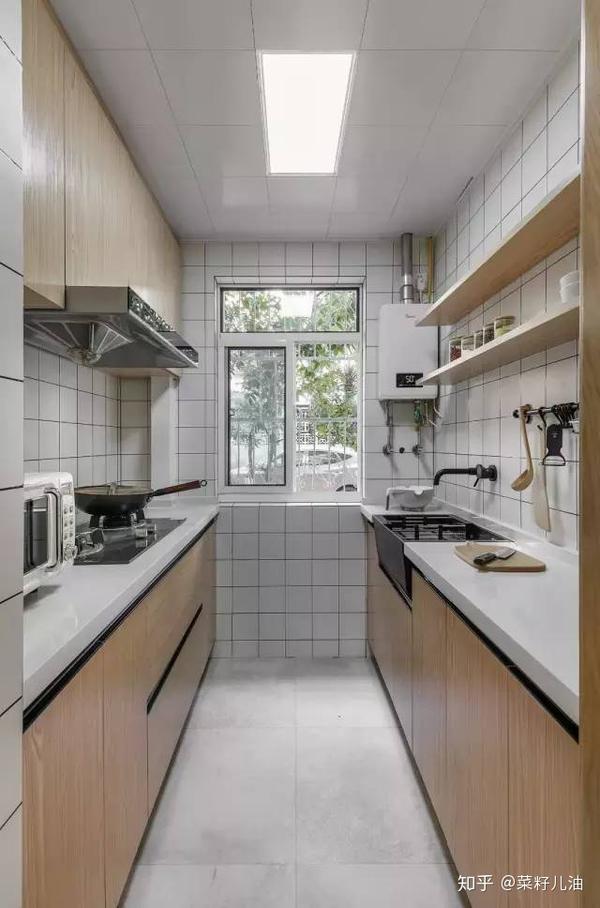 The kitchen is located on the other side of the entrance door. The double cabinet layout makes full use of the space. The stove, sink and operation desk are all in a turning space, with reasonable and compact moving lines.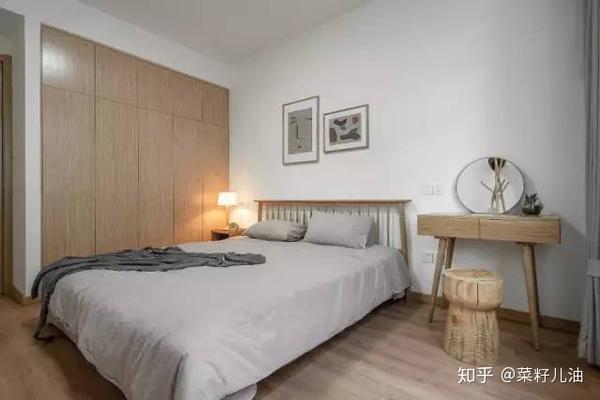 The main bedroom has built-in wood color wardrobe, white background walls are decorated with two decorative paintings, light gray bedding and curtains set off the bedroom with white and wood fusion, making people feel simple and natural.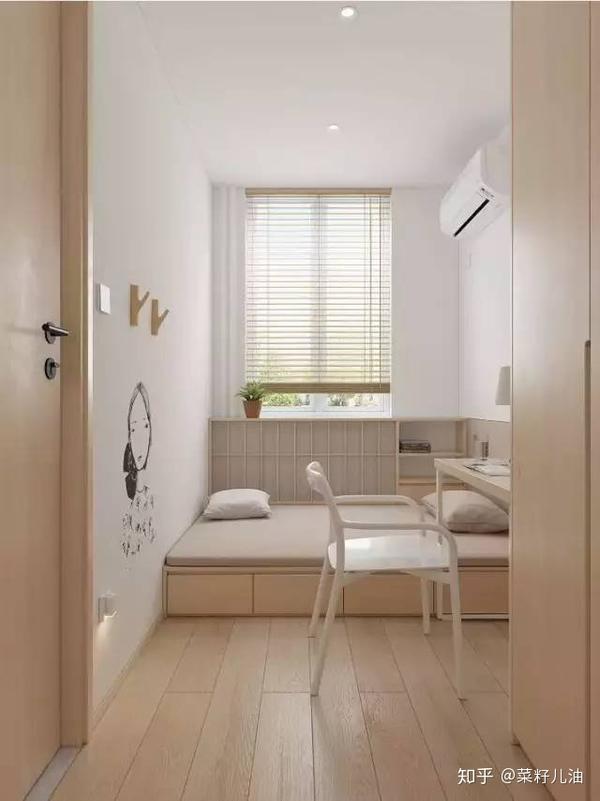 The second bedroom is designed as a tatami bed combination desk and cabinet layout, whether as a spare study or children's room, the whole wood and white combination is comfortable and generous.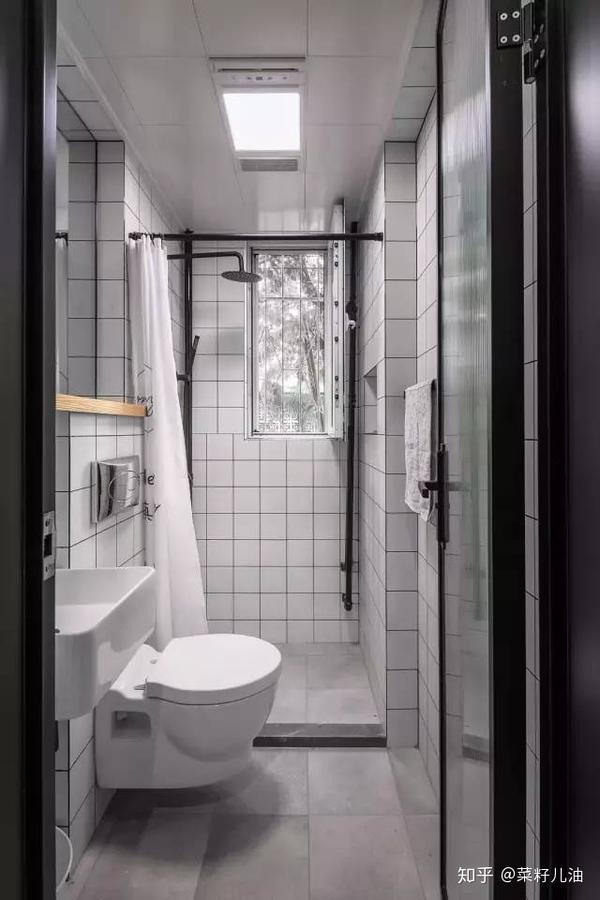 Although the bathroom is smaller, it also uses the shower curtain and the water retaining strip to separate the dry and wet design. Some fragmentary items can be placed above the wall type toilet, which looks more concise.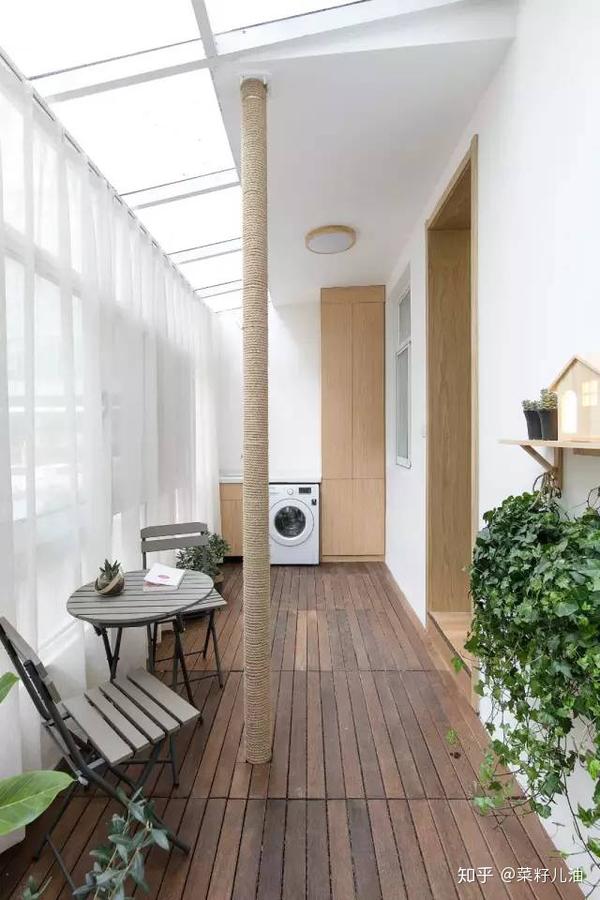 The balcony runs through the living room and the bedroom. The space is very spacious. The designer wraps the balcony with glass to form the feeling of sunshine room. Green plants, antiseptic wood, leisure tables and chairs, washing machines, hand washing tables and lockers all have patterns, which are both practical and beautiful.
(we are committed to protecting the copyright of the author. Some of our works are from the Internet. We are unable to verify the real source. If there is any infringement, please contact the editor directly. Thank you
The content comes from the Internet. Please let us delete it if there is any infringement